About Collisions Festival 2019 (November 8·9·10)
Invasive Systems is a three-day interactive festival exploring the influences of ecology, technology, & infrastructure on our inner and outer lives, and how we can understand our observations from both scientific and artistic perspectives — are these influences desirable, inevitable, or preventable?
Tickets range $26-40,
with complimentary festival entry on Fri/Sat/Sun
Picture this – a world where AI invades human creativity, bacteria invade our brains, and invisible technological signals penetrate all natural environments. Where invasive species from plants to humans transform spaces where they don't belong, technology infiltrates every aspect of our daily lives, and the waste of human inventions ravages our natural environments.
That world is here, and the time is now. Can we recognize and better understand how these invasive systems transform or become part of our world? Through visual art, multimedia installations, and interactive experiences, join artists and scientists at "Collisions Festival: Invasive Systems" to explore the delicate and complicated nature of how both living and inanimate things redefine our lives and environments.
This weekend festival includes an art-science exhibition, a hands-on workshop (Sat, separate registration required), and guided discussions and tours by the curator (Sat/Sun). It will showcase collaborative works by three artist/scientist pairs, and independent works by six artists. Opening reception will be on Friday, November 8 starting at 7pm; curator's remarks and performance by Edzi'u at 7:30pm and 9pm.
This festival is curated by Char Hoyt, Creative Director of Curiosity Collider
Artist/Scientist Collabs: Laara Cerman & Scott Pownall, Dzee Louise & Linda Horianopoulos, Kathryn Wadel & Garth Covernton
Participating Artists: Christian Dahlberg, Chris Dunnett, Edzi'u, Twyla Exner, Joanne Hastie, Katrina Wong.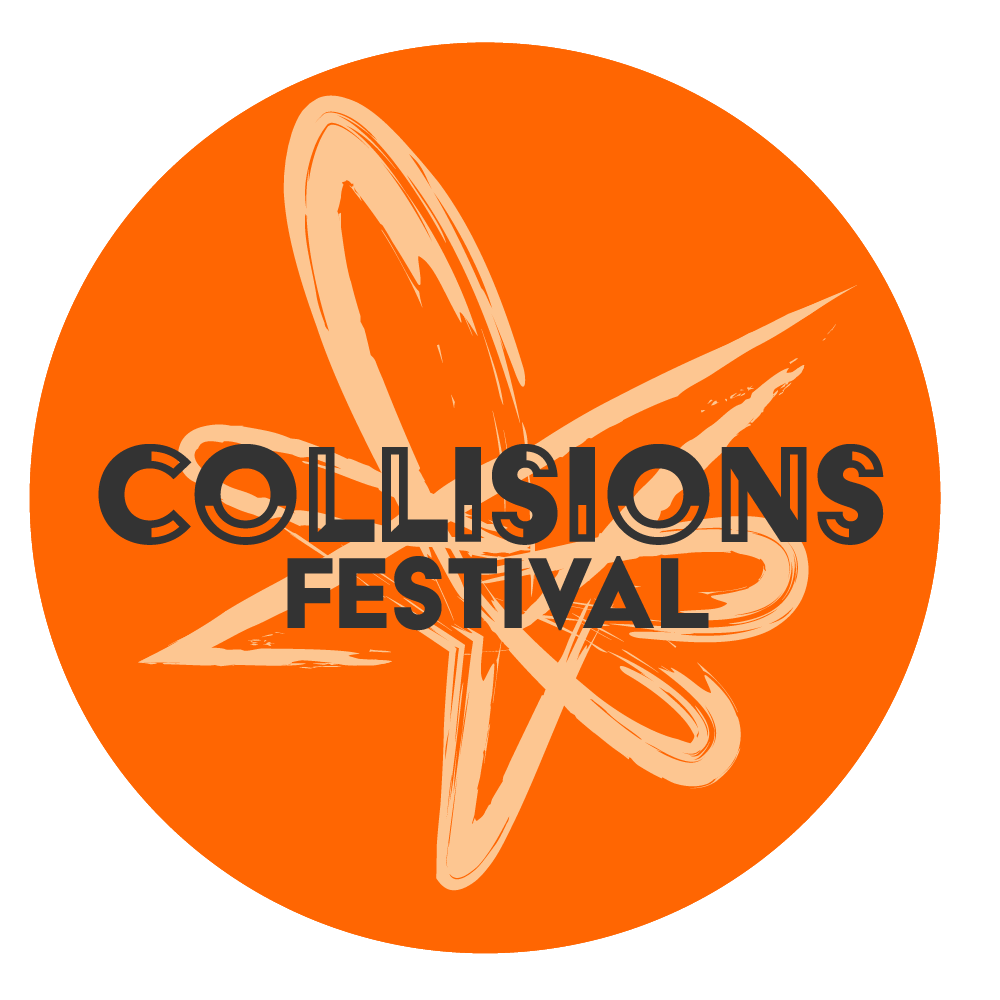 About the festival
Collisions Festival is Curiosity Collider's annual sci-art exhibition. With a focus on cross-disciplinary and hybrid practices, we accept proposals that reflect a variety of artistic and scientific disciplines. In addition, each year selected artists will work with scientists to collaboratively develop new works for the festival.
2019 Collaborating Artist/Scientist Teams
Laara Cerman (artist) & Scott Pownall (scientist)
​Play "Flora's Song No. 1 in C Major," created from the DNA of local invasive plants, on a handcrafted wooden 'Glockenspiel' style hand cranked music box.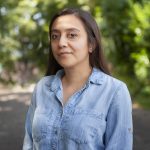 Cerman's work explores the intersection of art, science, and history through investigating patches of wildness that survive within suburban and urban landscapes. Her explorations continue into the forests of British Columbia where she aims to teach herself how to see the diversity of the forest floor in the midst of an era where this knowledge has lost its priority but not its importance. With an ongoing practice of collecting wild plant specimens, Laara is creating a digital herbarium documenting the life cycle of plants while learning about different aspects and uses of flora growing in Canada's most biodiverse province. Through learning about the role of plants in the ecosystem and the gifts they offer us, one becomes more conscious of the mutual connections of life and the importance of reciprocity between humans and the Earth.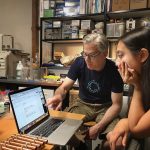 (PhD, Genetics, UBC) is a co-founder and President of Open Science Network Society. He is passionate about breaking down the barriers people face when trying to understand and engage with biology and DNA technologies. He has a lifelong passion and curiosity for the world around him and this drives his diverse interests. He runs Vancouver's first community biolab at OSN.
Kat Wadel (artist) & Garth Covernton (scientist)
Wadel's projection sculpture "Polymer Legacy" – constructed from found materials,documented plastic waste and scientific research – asks the viewer to reflect on our dependence on plastics and confront the damaging effects of our synthetic-polymer legacy.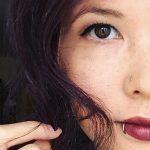 is an interdisciplinary mixed media artist based in Vancouver, British Columbia. She graduated with a BFA degree from Emily Carr University of Art + Design and is an associate of the James Black Gallery. Kathryn engages her audience with site-specific installations constructed from repurposed and hand-built materials. Her advocacy for cultural diversity and science literacy influence concepts and themes expressed in her practice. She investigates ecological relationships between humans and nature and the social and scientific networks connecting individuals with others and the environment.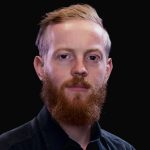 Covernton is a PhD candidate at the University of Victoria where he conducts research on microplastics in the marine environment. He is specifically interested in methods for detecting and quantifying microplastics, microplastic ingestion by fish and invertebrates, and in the food web dynamics and ecological implications of microplastic ingestion by marine animals. He is broadly interested in the influences of anthropogenic stressors on marine ecological communities.

Dzee Louise (artist) & Linda Horianopulos (scientist)
Through "Crossing," an interactive puzzle painting, examine how microbial colonies that communicate like our nervous system can impact our behaviours and the processes in our body. Invasion alarms ring – when their interactions with our bodies, particularly our brains, become undesirable or a threat.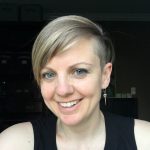 Louise is a Vancouver based artist. She received her BFA from ECUAD, and a BEd from the SFU. For the past few years, she has been focusing her investigations on the subtleties of the body and human experience, recognizing its interconnections with the social and environmental spheres. Her work has been featured in scientific journals and exhibited in solo and group shows. She has participated in the Eastside Culture Crawl since 2010.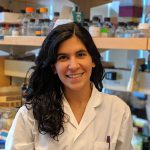 is a PhD candidate in the Department of Microbiology and Immunology at the University of British Columbia. Her research focus is studying the molecular biology of the fungal pathogen Cryptococcus neoformans to gain a better understanding of how this fungus can establish an infection and cause disease in human hosts. She also has a passion for teaching and science communication and is very excited to explore a new type of science communication through collaborating with local artists through Curiosity Collider.
2019 Participating Artists
Collisions Festival will be hosted at the (2625 Kaslo St, Vancouver, BC V5M 3G9).
Tickets range $26-40,
with complimentary festival entry on Fri/Sat/Sun
DNA Sonification Workshop (Saturday, November 9 from 12:30pm to 3:00pm)
Are you curious about data sonification? Wondering how music theory and DNA sequence could converge to create a work of art and science? Join artist Laara Cerman and scientist Scott Pownall to learn the process of DNA barcoding, and how to sonify DNA sequences with basic music theory and MIDI freeware.
Due to venue capacity, this workshop will be capped at 12 participants. .
Guided discussions and tours (Saturday and Sunday)
Curator's tours (3:15-3:45pm) & guided discussions (4-4:45pm) are available on both Saturday and Sunday. In addition, artist will be on site with the painting robot arm.
We acknowledge that Collisions Festival takes place on the traditional, ancestral, unceded territories of the xwməθkwəy̓əm (Musqueam), Skwxwú7mesh (Squamish), Stó:lō and Səl̓ílwətaʔ/Selilwitulh (Tsleil- Waututh) Nations. We are grateful for the opportunity to live and work on this land.
The 2019 Collisions Festival is brought to you by
Funding and support are provided by
Would you like to support future Collisions Festivals?
Contact our Development Director Julia Amerongen Maddison for more information.